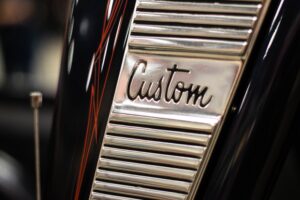 At Genetry Solar, we provide our own product that we designed…not a white-label or rebrand of an existing product. This means that we are able to customize our inverters to specification if desired (unlike suppliers who sell rebranded products that they did not design).
The easiest customization that we can make is to change the splash screen upon inverter startup to your branding. (There is currently no charge for this service.)
Genetry Solar also offers custom inverter services, where we can design an inverter based on your specific project needs. (Note that this is intended for OEMs or large projects.) Depending on your needs, it could be as simple as some firmware changes. Or perhaps you need the chassis dimensions modified to fit a specific area–or changing transformer spec for an unusual voltage. Perhaps you need a complete redesign to meet specific needs, or need the inverter to interface with specific hardware.
Note that these types of orders are much more involved, and require all costs be paid for upfront with no refunds on completed work (as we are generally unable to sell customized units to recoup costs). Contact Us for any questions you might have.