About Us
You probably wonder…What is Genetry Solar? Where did they start? What are they doing?
Allow us to provide a brief summary of the Genetry journey.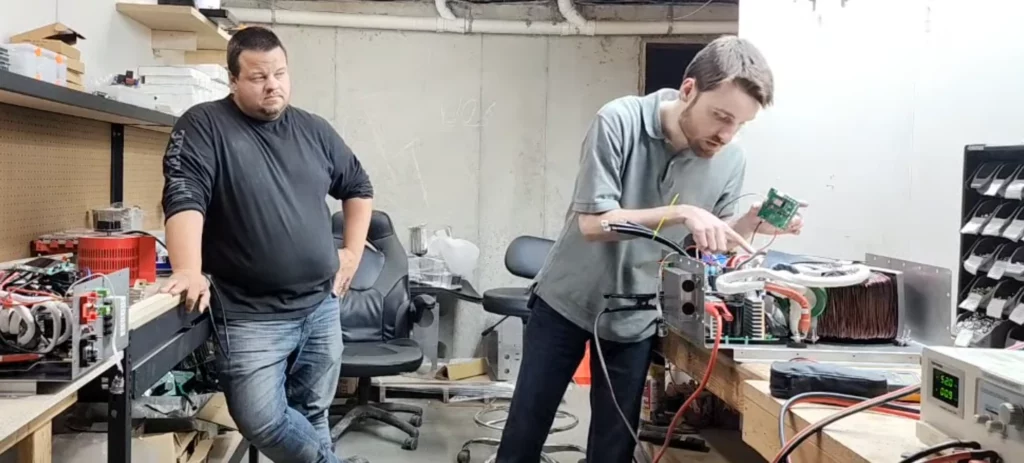 Genetry Solar is a small family owned business founded in 2020 (but with roots from 2018). Sean got bitten by the solar bug after purchasing a Power Jack inverter, and soon began making modifications to it, adding cooling fans and such in the hopes of increasing it's capabilities. These modifications soon caught the attention of Power Jack themselves and before long, Sean found himself doing repair work for Power Jack inverters in the United States. Approximately a year into repair work, Sean was thinking that there had to be a better way to control the fans in Power Jack inverters. He reached out to YouTube looking for help to create a fan controller that would manage high-speed fans in Power Jack inverters based on the internal temperature.
This video got the attention of Sid–who had incidentally just purchased a Power Jack inverter himself, and had already cobbled together a temperature-based fan speed controller. Before long, the creative juices were flowing, fueled by lots of oddball ideas–and soon a project resulted: Create a WiFi-enabled LCD screen that would not only fit Power Jack inverters, but would also interface with the Power Jack inverter itself. In other words, to be a "Swiss army knife" for a Power Jack Inverter. After months of design and testing, a Genetry-original "WiFi upgrade kit" was offered for Power Jack customers wanting to expand on their inverters capabilities and monitoring.
Everything went well for a few months…until Power Jack decided to completely remove their LCD screen from their inverters to save costs. This meant that any new customers wanting a Genetry Solar WiFi board would be unable to add this kit to their inverter–and cutting openings in the case for the board was not at all an attractive option.
Following some soul searching by Sean…and with help from his wife and Sid, Genetry Solar started to make inverters to their own specifications. With a spot for an LCD screen in them! With loads of settings and features.
As time went on, we ended up designing every single board from scratch, specifying every single part, and bringing the entire design in-house…to make a truly original Genetry Solar inverter. A main goal of Genetry Solar inverters is field serviceability and reconfiguration. Yes, we support the Right To Repair!
Unlike the heavily rebranded "Chinese inverter market", Genetry Solar inverters are completely in-house original designs. As a result, we can offer unparalleled service and support.